(Affiliate disclosure: I may receive a commission if you purchase something through links in this post. As an Amazon Associate I earn from qualifying puchases. See more details here:)
One of the most effective old-fashioned hair care tips is also the simplest. It's brushing. Just plain, simple brushing.
In just about every Victorian-era book and magazine I've read about hygiene and beauty, brushing is the number one advice for good hair care. But "100 strokes" brushing isn't just for Victorian ladies or for Marcia Brady. Brushing can help us 21st century women to have beautiful hair too.
The May 1857 issue of Godey's Lady's Book, the most popular lady's magazine of the 19th century, gives the following advice for natural hair care:
"Carefully avoid all lotions and pomades. Keep the hair and scalp clean by the use of the brush and comb. Twice a day, at least, comb it out in such a manner that the air may pass through it freely; then, with the fingers, moisten the roots with soft water, at the same time gently rubbing the scalp." (Pg. 464)
Hints for Health, a home and family health manual published in 1852 says the following about the care of the hair:
"Cleanliness here, as in all other cases, is of the first importance. With the hair, it is to be attained, first by the comb, — one with very fine teeth; and next, by the brush, — each of which should be used at least once a day." (Pg. 120)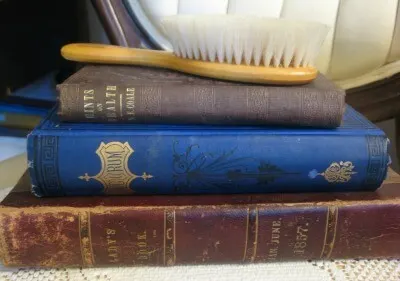 Here are some of the benefits of brushing your hair the old-fashioned way with a natural bristle brush:
Old-Fashioned Hair Care Tips: The Benefits of Brushing Your Hair
Brushing Your Hair Redistributes Oil
Using an old-fashioned boar-bristle brush rather than a synthetic bristle hair brush helps to distribute the scalp's natural oils more evenly throughout the strand. When you brush your hair with a boar-bristle brush, you're allowing your scalp's moisturizing oils to coat the whole strand rather than just staying concentrated at the top of your scalp.
This is great news for anyone who is trying the popular "no poo" experiment or who is transitioning from regular shampoo to a more natural method of hair washing. Since brushing distributes the oil more evenly throughout the hair, it brings some of the oil from your scalp (where you already have enough oil, especially if your hair is in a greasy transition stage between the chemicals in most store bought shampoos and natural hair washes) and brings the oil to the ends of your hair (which are usually drier and can actually use the extra oil.)
Brushing isn't a miracle treatment, so unless you have really dry, non-oily hair you probably won't be able to go a week without washing your hair and still have it look amazing, but it might be able help your hair to look a little bit better during those transition periods or if you ever have to go longer between washes than usual.
Brushing Adds Gloss and Shine to the Hair
Because brushing with a boar-bristle brush allows the scalp's natural oils to coat the entire strand, the oils condition the hair evenly, giving it a natural sheen. If you are trying to transition to natural hair care and you're missing the glossy shine that silicone-based conditioners give your hair, boar-bristle brushing is a great way to restore some of that shine naturally.
If your hair has been really badly damaged by commercial hair-care products, you might not see great results right away, but over time as your hair starts to grow out, it should start to develop a beautiful natural sheen to it.
I've been using a boar-bristle brush on my hair for a couple of months now, and I can definitely see and feel a difference in my hair. My hair feels softer and smoother now than it did back before I started brushing regularly.
The Best Kind of Brush to Use
The brush you use doesn't have to be a super fancy, expensive one, but the best kind for making your hair smooth and shiny is one that is 100% boar bristle. Synthetic materials won't give you quite the same results. You also want to look for a brush where the bristles are fairly close together. As far as the texture of the bristles goes, you want them to be firm enough that they won't just flop when you pull the brush through your hair, but you want them to still be fairly soft.
It's probably best to buy a brush from an actual store so that you can feel the bristles yourself to see if they have the right texture, but if you can't find them in any stores, you can find 100% Soft Boar Bristle Brushes online. There's quite a wide range of prices from really cheap brushes to really expensive ones. The brush I use is one I found in a local store, and it wasn't an expensive one, but it's still been working well for me.
Tips for How to Brush Your Hair
1) Before you brush your hair using the boar-bristle brush, it's best to get out all the tangles first with a wide-tooth comb or brush. Otherwise, you usually just end up tangling your hair more by trying to use the boar-bristle brush and you could risk breaking strands or damaging them if you drag the brush through the tangles.
2) When brushing, just brush as you normally would, making sure not to brush to hard, and making sure you get the undersides of your hair near your neck too as well as the outside surface of your hair.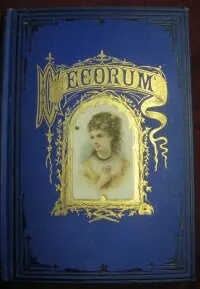 3) How long you spend brushing really depends on how long and thick your hair is. Many Victorian women, especially those who were of the upper classes, spent quite a bit more time brushing their hair every day than 21st century women do. Decorum, a book on etiquette published in 1879, recommends as much as forty minutes of brushing a day, saying:
"The hair should be brushed for at least twenty minutes in the morning, for ten minutes when it is dressed in the middle of the day, and for a like period at night." (pg. 315)
That's a really long to spend brushing your hair! I definitely don't brush my hair for that long. And most women today probably don't need to either. Women typically had much longer hair in the 1800s than most women do today. If you have really short hair, you might hardly need to spend any time brushing your hair at all.
My hair comes to about the middle of my back, pretty much right in between shoulder-length and waist-length, so it takes me a few minutes to brush it thoroughly, but definitely not as long as it would have taken a 19th century woman to brush her hair.
Does Brushing Work for Everyone?
Brushing this way will most likely work best for straight or wavy hair. If you have curly hair, it might still work for you, but it might be best to brush only right before you wash your hair, or else you might brush out all your curls or turn them into frizzy curls instead. And if you have very tightly curled hair then this probably isn't the best method of hair care for your hair type.
Boar-bristle brushing might not be for every hair type, and everybody's hair is different, but for many people, boar-bristle brushing is an inexpensive, completely natural way to improve the look of their hair.
Further reading about natural hair care:
Natural Homemade Products for Curly Hair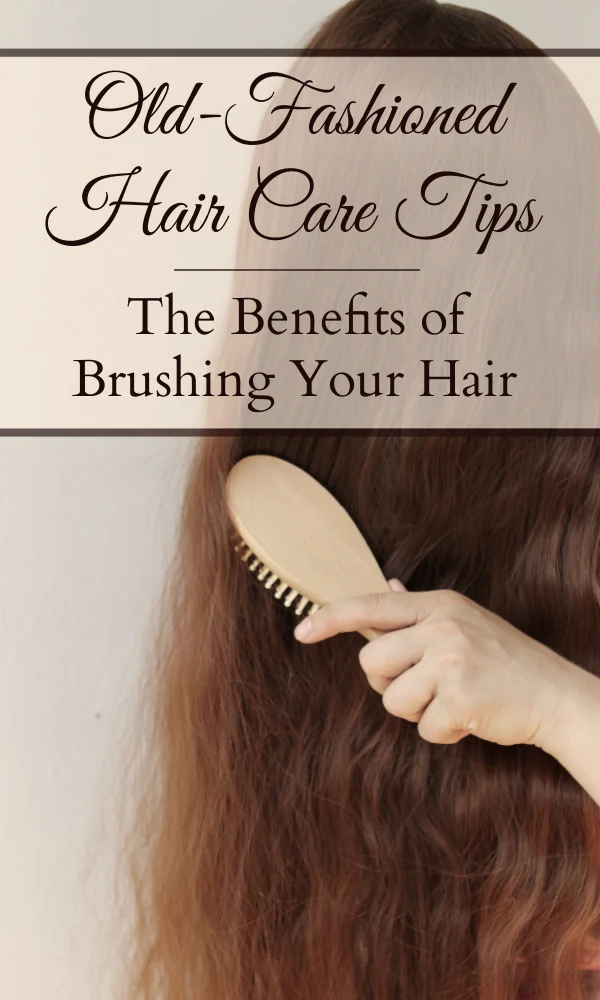 This post is linked to:Sunday School at Butter Believer, Clever Chicks Blog Hop at The Chicken Chick, Family Table Tuesday at The Polivka Family, Party Wave Wednesday at Holistic Squid, Frugal Days Sustainable Ways at Frugally Sustainable.
(We are a participant in the Amazon Services LLC Associates Program, an affiliate advertising program designed to provide a means for us to earn fees by linking to Amazon.com and affiliated sites.)
The information in this post is not to be taken as medical advice and is not intended to diagnose or treat any disease.