(Affiliate disclosure: I may receive a commission if you purchase something through links in this post. Your cost stays the same. As an Amazon Associate I earn from qualifying puchases. See more details here:)
A few weeks ago, a group at my church had a pie baking social, and I was searching for something a little different to bake besides the standard autumn apple and pumpkin recipes. I've always been a huge chocoholic, so when I found a recipe for a chocolate fudge pie on pinterest, I knew I had to try it.
I'm calling this recipe a molten lava chocolate fudge pie because it reminds me of a combination between molten lava cake and a soft, melty version of chocolate fudge. It's also a little bit like eating brownie batter, only it's softer and creamier. The top forms a light, crisp crust and when you break into that the inside is smooth, rich chocolate.
Whatever you want to call it, this pie is my new favorite, and it's a recipe I know I'll be baking over and over again. If I'm short on time but having a serious chocolate craving, I might even just skip the pie crust part and make a batch of just the filling to satisfy my craving for rich, melty chocolate heaven. (I'm seriously tempted to go so that right now…)
Molten Lava Chocolate Fudge Pie Recipe
The Filling:
For the filling, I used a recipe from In a Southern Kitchen. I decided to follow the recipe exactly this time rather than making any adaptations, so you can find the recipe for the filling here: Old-Fashioned Fudge Pie (that link should open in a separate browser tab, so you can check out the ingredients for the filling and then come back here to see my favorite pie crust recipe and directions.)
A few notes about the ingredients for the filling:
If possible, natural and organic ingredients are best. I like to use butter from grass-fed cows and eggs from pasture-raised chickens. And for pantry staples I like to use organic and natural whenever I can. I've posed a few links here to brands that I like and feel good about recommending to you:
Pie Pastry
You can use any pie pastry recipe you like, but this one is my favorite. This recipe will make one 9″ crust, so if you want to make any decorations for the top of the pie, you might want to double the recipe, depending on how much decorating you want to do. If you just want some leaves and vines like I did, you might be able to get away with just the one crust and use the scraps for the decorations, but if you want to do something more elaborate, doubling might be the safest bet. (And you can also just cut the extra dough into shapes, bake them and enjoy eating them as is.)
NOTE: If you want to do any decorative pie crust for the top of the pie, you'll want to cut out the shapes and bake them separately on a baking sheet and then place them on top of the pie once it has cooled. If you place them on before the pie bakes, the filling won't bake evenly and rise as well. I dissolved some sugar in water and used that to help seal my pie crust designs onto the top of the pie.
Pie pastry for one 9 inch crust
1 cup flour
1/2 tsp salt
1/3 cup fat (I like to do half butter and half coconut oil, but you could also use all butter or all coconut oil. Or if you want to be really old-fashioned and traditional, you can use lard if you have a good source of quality lard from pasture-rased pigs.)
3-4 Tbs cold water
Directions: Combine flour and salt. Cut fat into flour with a pastry cutter and then add cold water until dough begins to form into a soft ball. Roll out dough and line a 9 inch pie plate, trimming off extra and crimping the edges, if desired.
Directions for Making the Pie:
(I modified the directions slightly from the original recipe, partly because I'm lazy, and partly because I was so excited to taste the pie that I just wrote down the recipe ingredients and didn't take the time to write down the instructions step by step.)
Preheat oven to 350 degrees. Melt the butter, and then set aside it aside to let it cool.
In a mixing bowl, combine flour, sugar, cocoa powder, and salt, stirring until well combined.
In another small bowl, beat the eggs lightly and then add the vanilla and the melted and cooled butter, stirring to combine.
Fold the wet ingredients into the dry and stir well until fully combined.
Line a 9 inch pie plate with your pie pastry and pour in the batter.
Bake at 350 degrees for about 30-35 minutes, or until top of pie is set and begins to crack a bit.
Recipe Notes:
* The pie will set up some as it cools, so you don't want to bake it for too long or else it will be more like a brownie than a fudgy molten lava pie.
* As tempting as it is to cut right into the pie, you really do need to wait a little while for this one. It's amazing when it's still slightly warm, but only slightly warm because otherwise all of the filling will just start to melt out of the pie and you'll end up with a flat pie and a puddle of melted chocolate in the space where you cut it. It's absolutely delicious that way, but it makes for a pretty lopsided-looking pie. If you want warm, melty pie, the best way to do that is to cut a slice and then warm up just that individual slice.
Enjoy!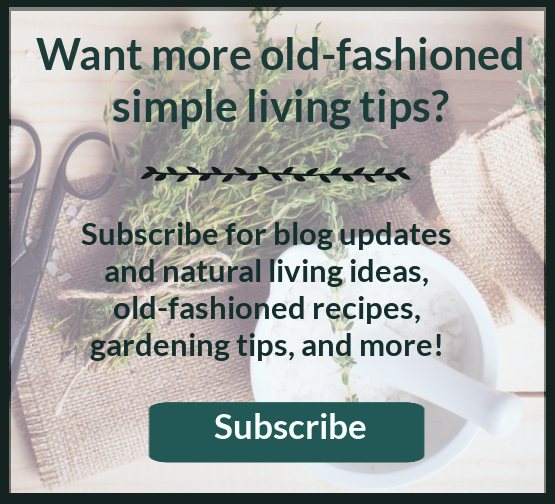 (We are a participant in the Amazon Services LLC Associates Program, an affiliate advertising program designed to provide a means for us to earn fees by linking to Amazon.com and affiliated sites.)
The information in this post is not to be taken as medical advice and is not intended to diagnose or treat any disease.